When:
September 9-10, 2013

Where:
Jacob K. Javits Convention Center
11th Avenue & West 38th Street
New York City, NY. 10001

WHY PRODUCERS AND BRAND AMBASSADORS ENTER
The New York World Wine and Spirits Competition.?
Every brand feels their beverage is the best it can be on the market today! But how do they prove it? How does an educated consumer have the confidence to pick the best? Our goal is to establish a clear cut method by which wine and spirit brands can be ranked by the experts in the industry. It is the only wine and spirits competition in the world that is associated with a recognized tradeshow event called The New York World Wine and Spirits Competition..
This new standard of competence is our primary goal to demonstrate to the buying public how the experts interpret each brands overall quality.

The integrity of The New York World Wine and Spirits Competition. starts with the quality and probity of our Judges and where it takes place. No other competition operates "out in the open" during a trade event for the industry. This is our interpretation of integrity. Pure transparency as the entire competition will be at The New York World Wine and Spirits Competition. for everyone to observe.

Another positive result from entering the competition is that wines and spirits not sold nationally in the United States or is from a foreign country will attract a good deal of attention for greater distribution. It allows for the wines and spirits to utilize its award to gain greater recognition over its competitors. Think about this simple fact: Which spirit would you buy? Would it be the brand that is an award winner or one with no award recognition?
Anthony Dias Blue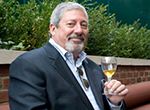 Anthony Dias Blue is the executive director of The New York World Wine and Spirits Competition. and founder of the San Francisco World Spirits Competition as well as the San Francisco International Wine Competition. He is recognized world-wide as a leading food, wine, travel and spirits authority. His work in all media is circulated to more than 20,000,000 consumers each month.

Mr. Blue's James Beard Award–winning commentaries, The Blue Lifestyle Minute, are broadcast daily on KFWB in Los Angeles and on WCBS radio in New York. He also has a weekly live show The Happy Hour in Los Angeles which airs on KLSX-FM and is devoted to spirits and cocktails. Formerly Wine & Spirits Editor of Bon Appétit magazine, he is owner and Editor-in-Chief of Tasting Panel Magazine and is a frequent contributor to Decanter, Robb Report, Celebrated Living, Virtuoso Life, and C Magazine. Mr. Blue is the author of The Complete Book of Mixed Drinks and its companion, The Complete Book of Spirits. More about Anthony Dias Blue can be found on his company website www.bluelifestyle.com.
Steven Wesler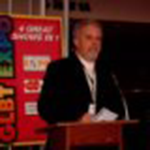 Steven founded The RDP Group in 1975 and has produced and managed over 3,000 trade and consumer events and conferences in over twenty-two states. Presently, Steven is the producer and owner of The New York World Wine and Spirits Competition. that is held annually at the Javits Center in New York City. Through the guidance of Steven Wesler and the experienced staff of marketing specialists, he has become a leading authorities in all aspects of the trade show industry, including creating new shows; show management and operations; event marketing; to the ownership and management of the Meadowlands Convention Center in Secaucus, NJ.
RESULTS
Winners will be listed at The New York World Wine and Spirits Competition. on our websites including www.nyworldwineandspiritscompetition.com, and through our digital newsletter and social media sites.